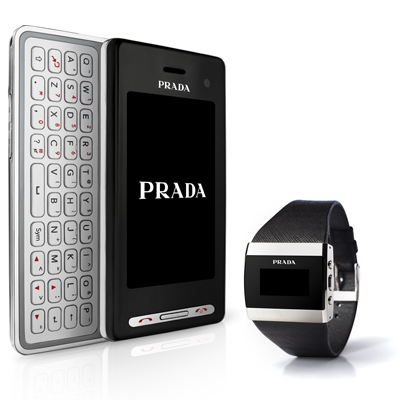 The one thing (along with the price) that kept me away from this phone the first time around was the lack of a qwerty board. That might have been enough to put me over the edge but if that wasnt enough the watch probably did it for me. As you will see in the video, the stainless steal watch comes in genuine leather, is water proof and comes with a bluetooth link to your phone. The watch alerts you to calls, shows recent text messages, and comes with caller id. Still really pricey though(expected to retail arond $800 without the watch). This phone has been released in limited European markets and is expected to launch in the U.S. sometime after christmas(stupid).

some more specs:
dual-band HSDPA, quad-band GSM, Wi-Fi, a full HTML browser, stereo Bluetooth, FM radio, TV-out, a document viewer, 60MB of internal memory plus a microSD card slot, a 5-megapixel camera

Currently retails @ 600 euros in Limited European markets and word has leaked that AT&T will carry the phone in the U.S.